Founded by John and Michelle Shields in 2013, Fulcrum Associates reflects over seventy years of HRD and Product Development Experience.  John and Michelle emigrated to New Zealand in 2002 from the US and have worked with a number of New Zealand, Canadian, US and UAE clients.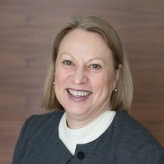 Michelle is a psychologist with a PhD in Human Resource Development Psychology and a Masters in Organisational Development.  As Principal Consultant, Michelle designs and delivers strengths base development programmes.  She is an international partner of the Zenger Folkman group and represents ZF in offering Extraordinary Leadership 360s, Coaching, and strengths-based strategic planning.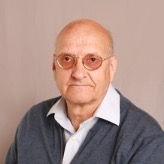 As an Electrical Engineer by training, John served as an executive in Research and Development and New Product Introduction with several technology firms including Airways, Allied Telesis, Alcatel, Northern Telecom, and Bell Northern Research.  John provides the infrastructure support for Fulcrum and works with clients to deliver accurate, timely delivery of service.
Fulcrum has a range of associates they work with including:  the Organisational Development Institute (ODI), Brightstar, Universities of Canterbury and Waikato, St John New Zealand, Canterbury District Health Board, Pegasus Health, Air New Zealand, the Unison Group and the Orion Group.
As a team of HR, Product Development and Data Analysts, Fulcrum Associates provides you with the tools you need to leverage your individual, team and organisational strengths.
Partnering with Zenger Folkman and others, Fulcrum provides you with data and insights to help your leaders begin the journey toward becoming Extraordinary Leaders.
Fulcrum provides group-based programmes for building trust and self-awareness — foundations essential to developing high-performance teams.
We work with you to understand your development culture and to help you set-up and support ongoing peer-to-peer and management led coaching practices.